Much Plumper Skin And Much Brighter Skin, What's The Difference?
Much Brighter Skin brings glow and antioxidant protection in the AM, while Much Plumper Skin gives hydrated, bouncy skin in the PM. In short, they're the essential, effective serum duo for every face, every day.
Read More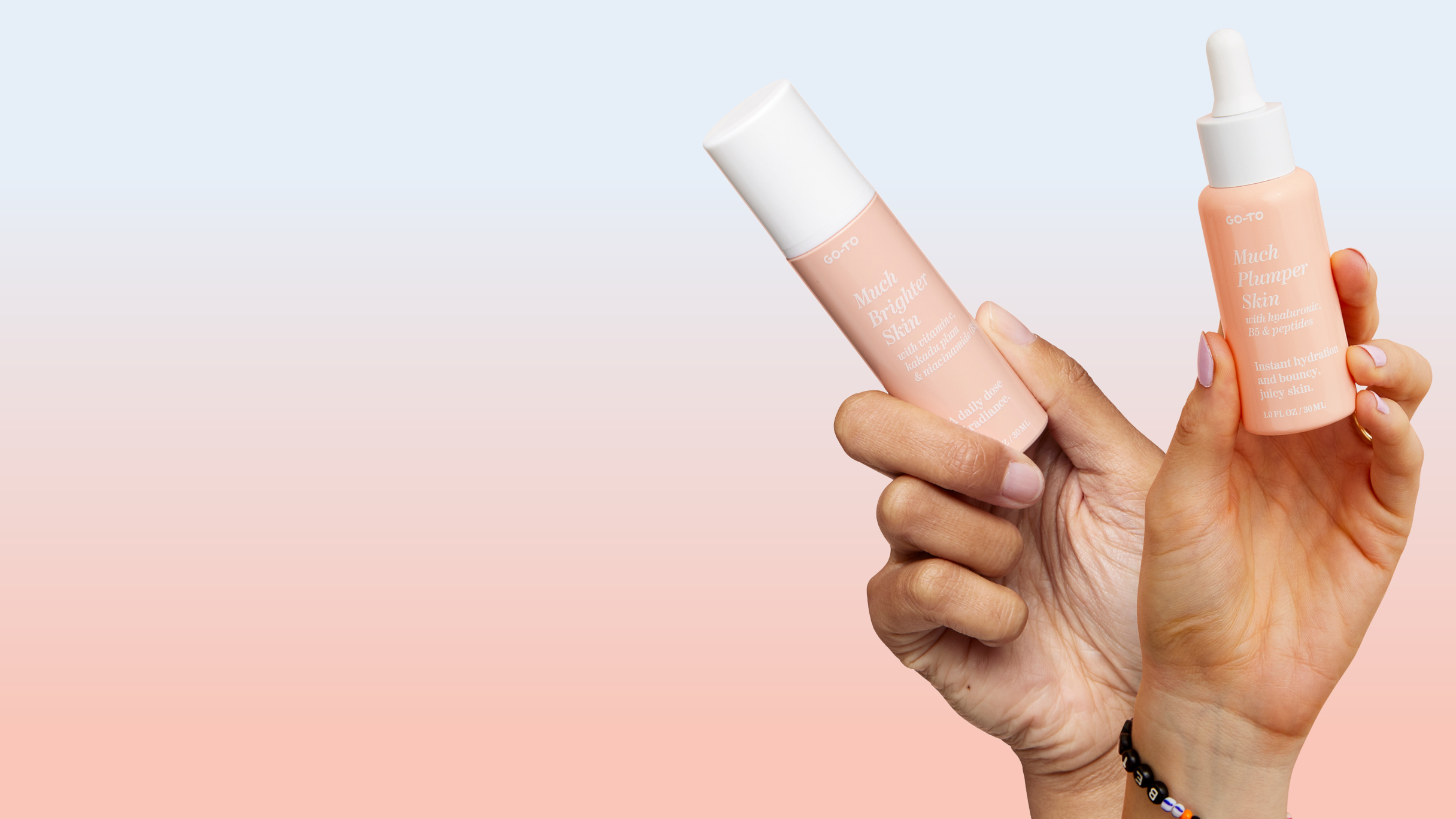 Your AM Routine!
Apply one pump of Much Brighter Skin to clean skin, and follow with oils, creams, and definitely SPF.
Your PM Routine!
Apply 3-4 drops of Much Plumper Skin to damp skin, and follow with oils, night creams, sexy teeth retainers etc.