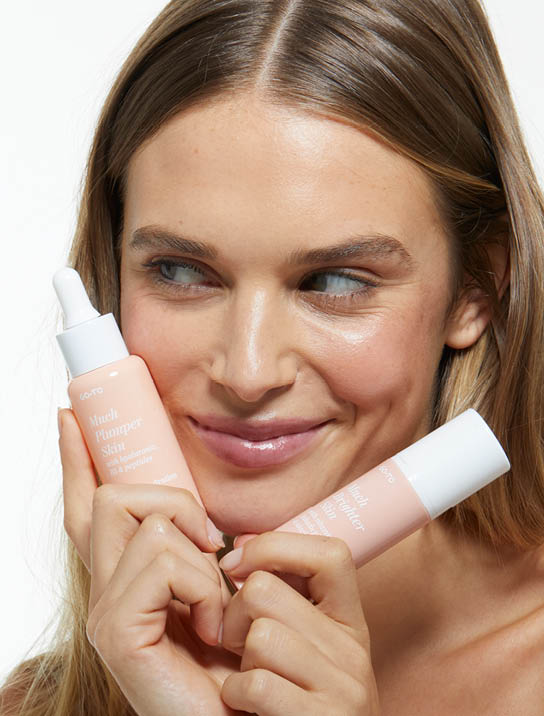 How can we make skincare as useful, simple, effective, trustworthy and fun, for as many people as possible? That's what we ask ourselves each day. That's why you're here, reading this self-aggrandising drivel.
Go-To founder and much-loved skincare expert, Zoë Foster Blake, was the Beauty Director at Cosmopolitan and Harper's BAZAAR for over a decade. Between using and reviewing zillions of skincare products daily, and publishingthebeauty bible, Amazinger Face, Zoë received bucketloads of very honest feedback from women about how utterly baffling skincare can be - the products, ingredients and application thereof.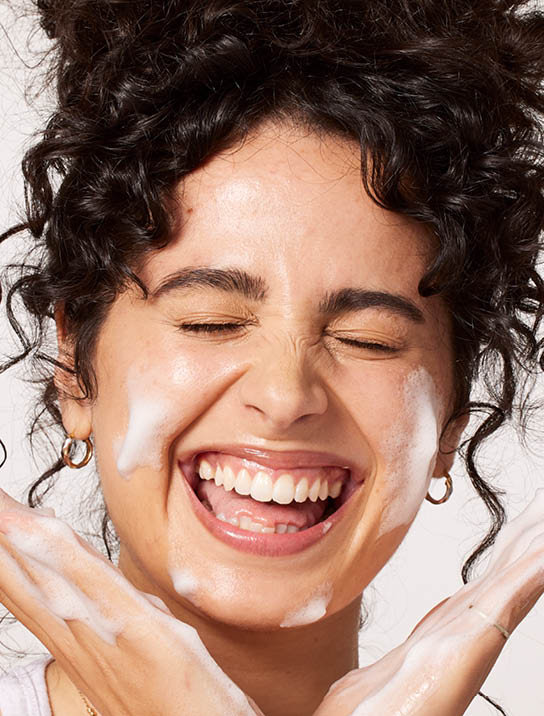 Zoë agreed. So much of skincareis intimidating, complicated and confusing. She wondered if it could all be a LOT simpler. Less stressful. If it could give people confidence, rather than strip them of it (and their cash.) Holy shit, it could even be FUN! Why shouldn't looking after your skin be fun? After all, you're gonna do it anyway. May as well enjoy it.
Go-To is a simple, effective range of skin essentials based on best-in-class botanical ingredients. Our products are formulated in-house to be as effective as possible, while being as gentle as possible. We want even the most sensitive skin to be healthy, happy and calm.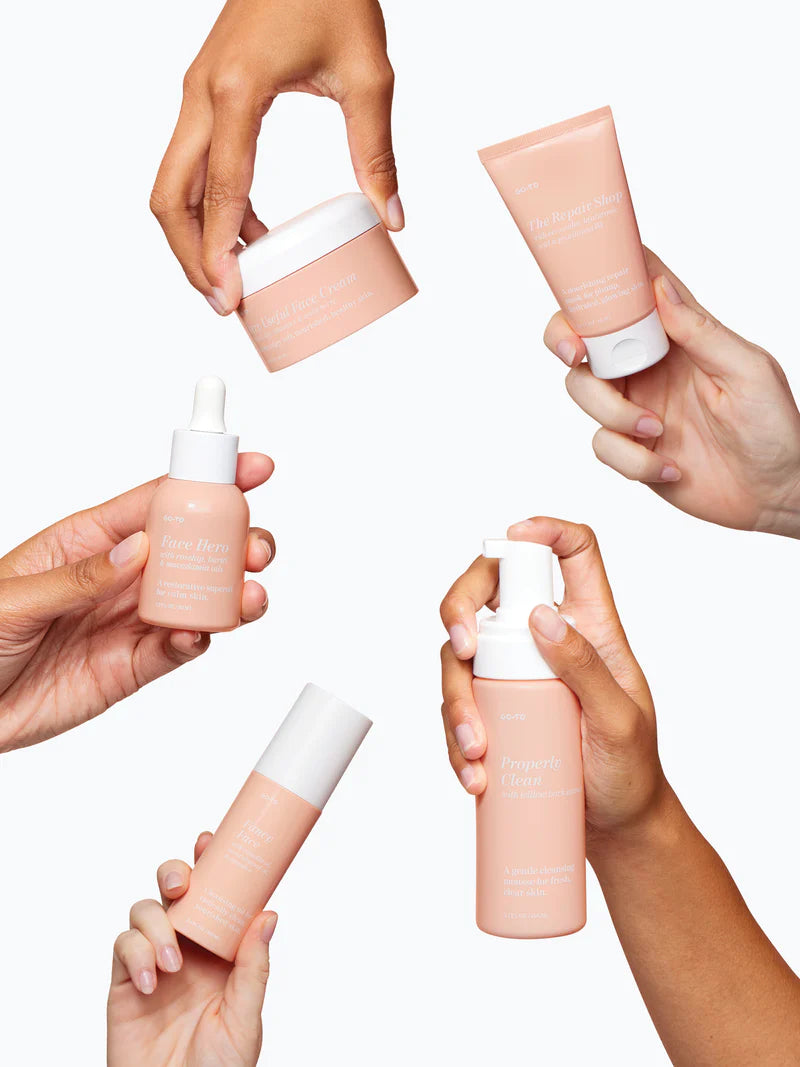 We are not interested in silly claims ("Now with added Wrinkleflickatox™ and Moisturemagic® particles!") or trends. We make thoughtfully, obsessively created, stringently formulated, useful skincare that you'll like using, and your skin will love. Now, and in 10 years time. That the products happen to smell, feel and look terrific is irrelevant.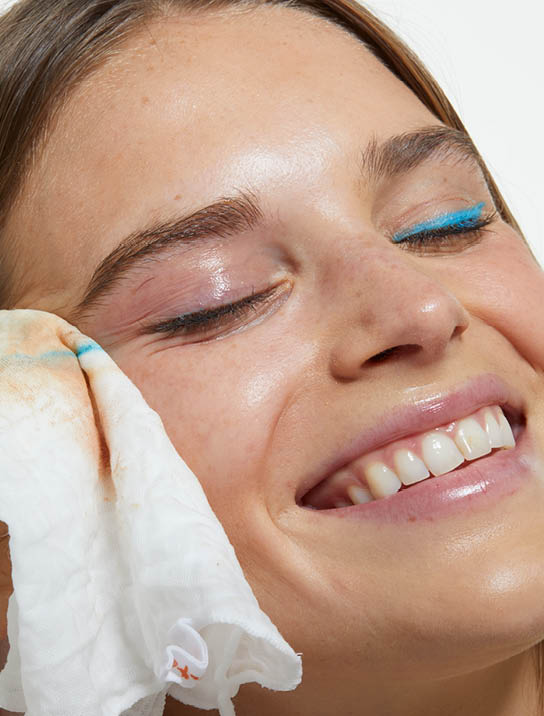 Every Go-To product is created by a very fussy ex beauty editor who knows what actually changes the skin, what harms the skin, and what is nothing more than hollow marketing. She has two kids under ten and a heavy travel schedule. She has no time for products that don't work and aren't reliable, and nor should you.
Go-To proudly supports Look Good Feel Better, Reforest Now, and is officially accredited by PETA as a cruelty-free company.