Much Plumper Skin And Much Brighter Skin, What's The Difference?
Less than 3 minutes / May 18, 2022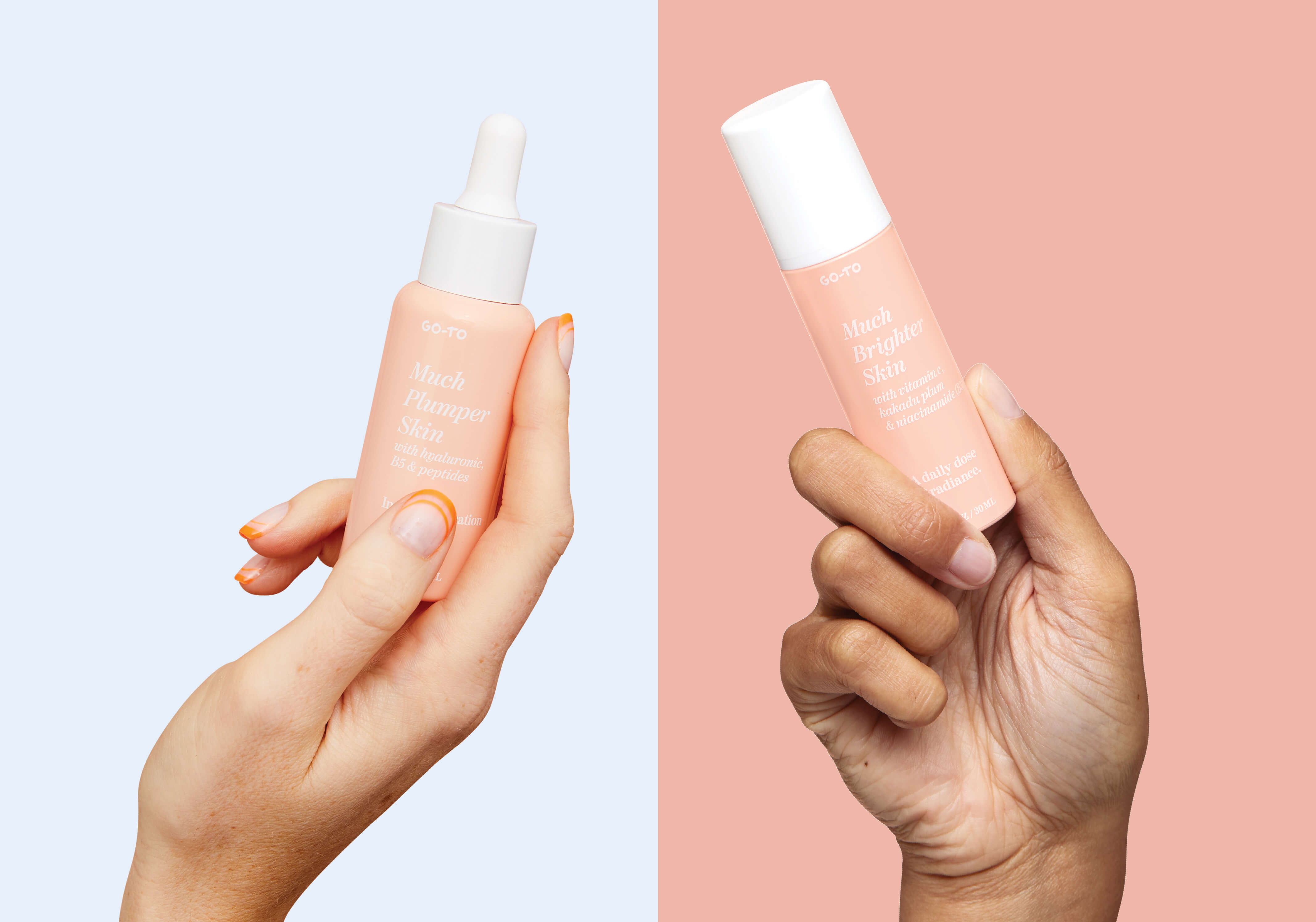 Some have called our two serums—Much Plumper Skin and Much Brighter Skin—the power couple for radiant, plumped, protected skin. (It's us, we're the some.)
But that doesn't make it any less true.
Much Brighter Skin brings glow and antioxidant protection in the AM, while Much Plumper Skin gives hydrated, bouncy skin in the PM. In short, they're the essential, effective serum duo for every face, every day.
More questions? We knew it! Here's everything you need to know about our two serums and the whens, hows and whys of using them.
What are the skin care benefits of Much Plumper Skin and Much Brighter Skin?
Much Brighter Skin is a brightening vitamin c serum designed for AM use. It provides antioxidant protection from free radical damage, improves skin radiance, targets hyperpigmentation, and evens skin tone. It's also packed with niacinamide, kakadu plum, and vitamin e for an instant hit of glow and defence.
On the other, plumper hand, Much Plumper Skin is a hydrating hyaluronic serum packed with peptides, provitamin B5, and aloe vera. It restores moisture levels, soothes, and gives the skin an instant boost of moisture and bounce. It's designed to be used every evening for long-lasting hydration and juicy, bouncy skin.
What are Much Plumper Skin and Much Brighter Skin like to use?
Both serums are lightweight, sink in fast and layer like a dream, but are a little different in consistency, thanks to their respective ingredients.
Much Brighter Skin is what Formulations Chemist/Wizard, Ingrid Vogels describes as a "fluid emulsion because it contains both oil and water-based ingredients." It also smells like summer and fresh flowers (you're welcome) and won't leave skin tacky.
Much Plumper Skin is a fragrance-free formula we like to describe as a "watery gel serum". It promises to never leave the skin tacky, or stand you up.
Can I use Much Plumper Skin and Much Brighter Skin together?
Yes! If your skin is in need of extra hydration you can certainly use Much Plumper Skin in the AM, after you apply Much Brighter Skin. Why? A hyaluronic serum must be applied to damp (not soaking!) skin and the dampness of other serums is enough that Much Plumper Skin will be able to get on with its job.
Also! Products must go on thinnest to thickest, and in the case of Much Plumper vs Much Brighter, this hyaluronic is thicker than its vitamin c counterpart. Just be sure to follow with a moisturiser to lock in all the hydrate-y goodness.