It's Not All About The Face: Let's Look After Our Body, Too.
Less than 3 minutes / November 08, 2021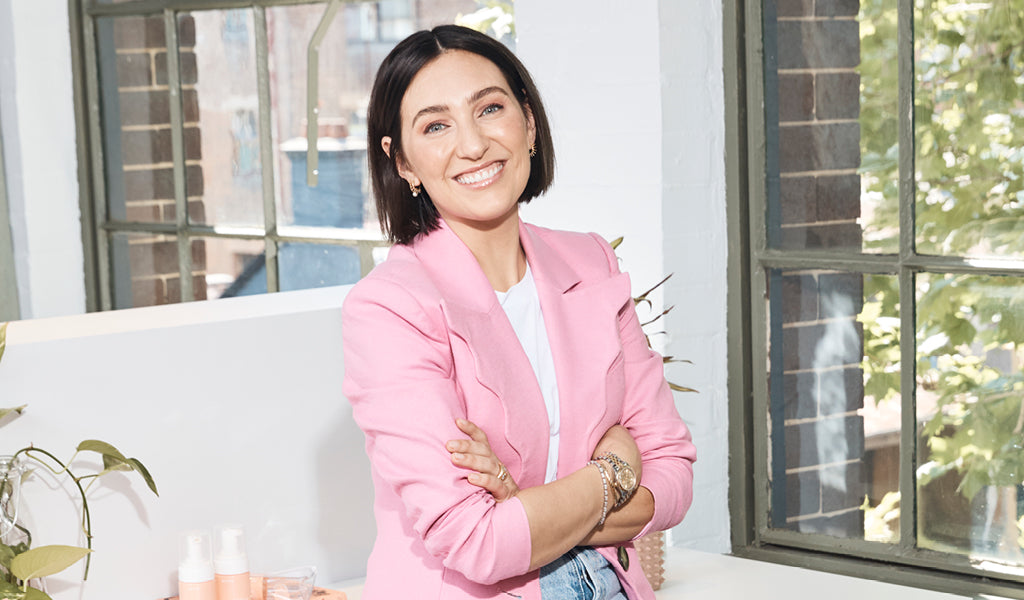 The skin on our body deserves replenishment and care. It's thirsty, it's dry, it works hard, it swims, spins, runs, rides, dances, it's exposed to the elements, mosquitoes and scratchy clothing tags, and it ages. We gotta stop slathering on whatever we find nearby on it, or just forgetting about it altogether. Let's start looking after it properly, just like we do our face.
Here's a simple plan. Do the exfoliating at least weekly, the rest daily.


Scrub off scaly, dead skin
Body exfoliation is easy, quick and important. It removes all the rough, scaly skin, allowing soft smooth skin to triumph once more. If you're using a body scrub or glove: do it on dry skin. You need the friction of the exfoliating particles on the dry skin cells for it to be effective. So do it in the shower, by all means, but keep the taps off. You see, if the shower is running all over your body, the buffing action is diluted, and with some scrubs, the granules can dissolve before you can massage them in thoroughly. I recommend a sugar-or-salt-based scrub with a lovely nourishing oil base so it's less abrasive, has better spread and hydrates as you're exfoliating.
Importanta! Treat the neck and decolletage as your face, not your body. No harsh scrubs or rubbing! Use whatever you use on your face there, please. (That includes face oils and SPF.)


Gently cleanse with body wash
Once you're done scrubbing, turn on the taps and rinse it all off thoroughly with body wash. I recommend our new shower gel, Shower Party because it replenishes and cleans, without stripping the skin.
Our shower gel is formulated with hydration heroes (glycerin, betaine) to hydrate and plump, nourishing oils (sacha inchi seed, sunflower seed) to nourish and restore the skin while protecting the barrier, and calming superstars (aloe vera, vitamin e) to soothe. It smells like a Spring garden party, lathers up beautifully, and is the perfect way to cleanse and comfort your body.


Apply a body lotion that cares for your skin
Towel-dry your skin, and while it's still slightly damp, apply a deeply hydrating body lotion, because oohwee will it penetrate beautifully now that all of those dead skin cells have racked off. What you want to be using is a comforting lotion that protects the moisture barrier and softens even very dry, delicate, or dehydrated skin.
I am of course going to recommend using our body lotion, Skin Party because it does that, and some bonus stuff, too.
Skin Party is full of hydrating oils and essential fatty acids (sweet almond, squalane), water-drawing humectants (glycerin) powerhouse occlusives (shea butter, coconut oil), antioxidants (vitamin e, rosemary leaf extract) and calming chamomile, gotu kola and liquorice root extract, which is EXACTLY what your skin really craves and needs.

And since it's partly water-based and loaded with ingredients that help the skin retain moisture, it sinks in deep, and keeps you hydrated for longer. And it's not greasy or cloying, cos no one has time for that and everyone knows having sticky legs in bed at night sucks.