Six Sheet Mask Hacks That Will Quickly Improve Your Skin Care Routine
Less than 3 minutes / April 28, 2021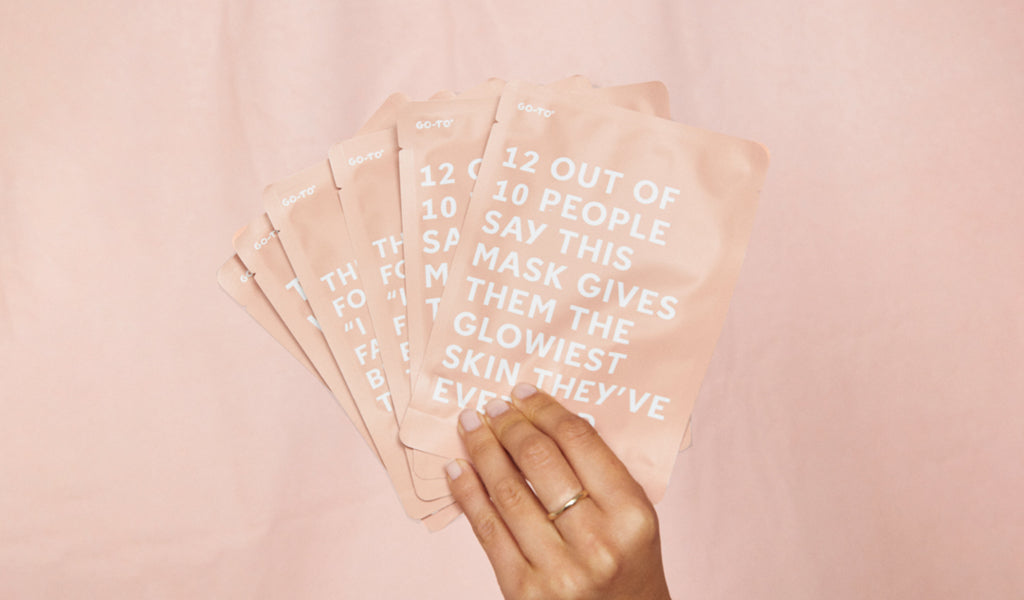 By now you're most definitely familiar with Transformazing (if not, let us set you up for a coffee) and its glowy, serum-y power that we at Go-To beg you not to waste on a Tuesday night at home watching Masterchef.
A sheet mask like Transformazing works best when applied pre-party or post-party with a bacon and egg roll. But there are other wildly clever ways to squeeze the most from your sheet mask, especially if your face finds the one-size-fits-all masks never fit (annoying!) or you're not always seeing that glow we often brag about (annoying-er!).
Here we serve up six sheet mask hacks that will dramatically improve your relationship with this skin care staple. Enjoy! (Or else.)
1. Exfoliate beforehand
Very. Important. Don't waste your precious money and masking time by failing to prep first. A thorough exfoliation pre-mask will ensure your skin is primed to soak up all that complexion-loving serum and that dead skin cells, dirt, and grime aren't blocking the way.
2. Cool it down
Store Transformazing in the fridge to level up intensity before use. This treats your to complexion a wallop of cooling and de-puffing effects while the serum works its magic.
3. Cut to size
If you find your sheet mask is too big or never sits quite right don't be afraid to snip your mask to customise the fit. Make short diagonal cuts at the centre of the cheeks or at the chin, in line with your edge of your mouth, and then pull one edge over the other to tailor the shape. When cutting, be sure to cut shallow at first.
4. Multi-mask
Multi-masking is a wonderful time saver and a great way to scare family members. Layer on multiple products at a time, like a lip or eye mask, and then pop Transformazing on top to amp up your treatment.
5. Use the leftovers
The serum-y leftovers in your packet should never go to waste. Apply post-mask from neck to boobs, or even on the back of your hands. Or, store the remains in an air-tight container for application the next morning.
6. Fold it
Transformazing works best when applied for 10 minutes at a time but if you feel your face has had enough before the timer is up, fold the mask in half and apply it to your neck or chest to give these areas some TLC.