Go-To HQ Ranks The Best Holiday TV Episodes Of All Time
Ailish Ryan
Less than 3 minutes / December 08, 2022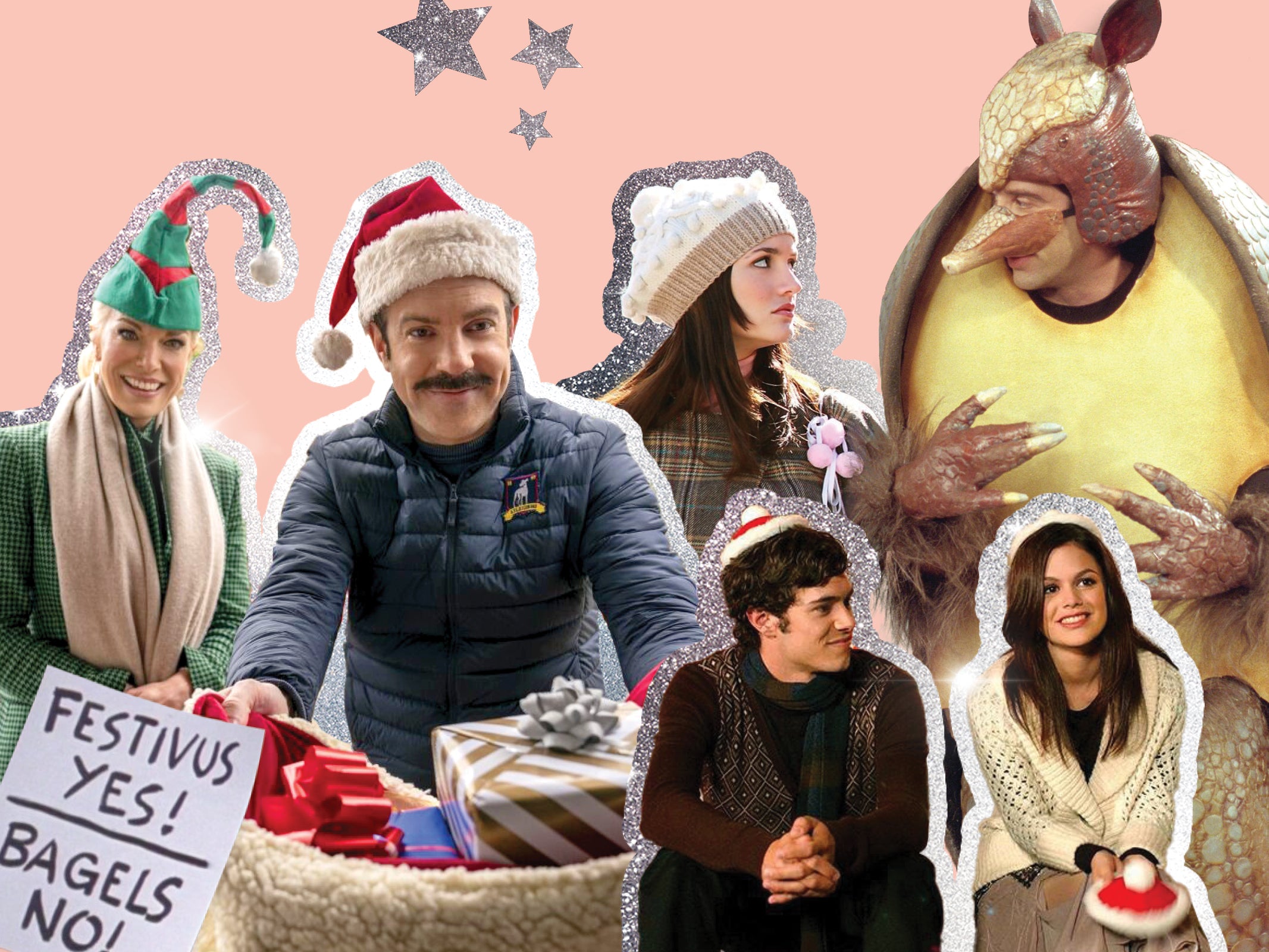 Sometimes it can be tough to get into the holiday spirit, especially in the hot Aussie Summer. If the sunny days and excessive Michael Buble songs just aren't doing it for you, tune in to these tinsel-adorned episodes of your (well, our!) favourite TV shows. 
Expertly ranked by The Go-To office, these episodes are guaranteed to give you a healthy dose of mistletoe, gingerbread and deep belly laughs. 
10. New Girl, LAXmas
With an array of relatable holiday plans about to kickstart (Jess having agreed to spend Christmas in London with Ryan, Schmidt reluctantly heading back to Long Island, Coach heading on vacay to avoid the ho-hum altogether), the gang quickly learn they might be grounded in LAX for Santa's big day with a slew of very comical flight delays. 
9. Ted Lasso, Carol Of The Bells

Singing! Laughs! Cheer! This episode of Ted Lasso is a bit of an emotional rollercoaster (in the best way possible). But, in classic Ted Lasso style as a serial giver-er, it'll leave you feeling warm and fuzzy on the inside, and craving a hot choccy or seven. 
8. 30 Rock, Ludachristmas
A New York City holiday, but make it nonsensical. The team are preparing for their annual 'Ludachristmas party', while Liz Lemon gets a surprise visit from her family, including her brother whose memory is stuck on December 7, 1995. It's the perfect balance of festive, funny, and stupid.
7. Parks and Recreation, Citizen Knope 
A feel-good show for the ages; motivate yourself to be the best, most thoughtful gift-giver ever this year. As always, this episode exudes love, friendship (especially female friendship), and is full of life. Leslie Knope loves everyone and we love Leslie Knope! 
6. The OC, The Best Chrismukkah Ever
What could be a better reintroduction to the holiday season than Seth Cohen refusing to choose between Anna and Summer (the obvious winner)? Perhaps it's your first foray into 'Chrismukkah', or maybe you're rewatching Marissa Cooper get drunk at a family gathering and teaching you a lesson about the dangers of drunk driving? This is what teen-drama-holiday-specials are all about. And in the words of Ryan Atwood: "Drinking, crying, cops, well it must be Christmas." 
5. Gilmore Girls, The Bracebridge Dinner
Christmas in Australia? Hot! Sticky! Sandy! Christmas in Stars Hollow? Snowy! Cozy! Warm 'n fuzzy! Tune in to this seasonal ep of Gilmore Girls for a very nostalgic watch. There's fast-talking, slightly dated pop culture references, and the start of one of the best love triangles in TV history; Rory-Jess-Dean. 
4. The Office, A Benihana Christmas

All I want for Christmas is an extra-long episode of The Office. Here it is! Michael is dumped. Dwight is being Dwight. It's the Holiday-Party-War between Pam and Karen, and Angela. Everything you want in an episode of The Office, with added jingle bells! 
3. Gossip Girl, Roman Holiday
As Blair herself says, "There's nothing like a Waldorf Christmas." Filled with sugary family, friend and relationship drama that only Gossip Girl has really, truly nailed, the Upper East Siders dish out a holiday episode like no other. The outfits! The decorations! New York holiday parties! A show (and episode) that is always satisfying to rewatch.  
2. Seinfeld, The Strike

An absolute classic, it's the notorious "Festivus" episode, the airing of grievances! Seinfeld always has a way of making you feel at home and what better time of year to feel like that? Jerry dates a girl that's face changes dramatically in different lighting (but how), and the gang steps into Costanza's family dynamic with their wacky holiday tradition. Go back in time, to the good ol' 90s, and enjoy.
1. Friends, The One With the Holiday Armadillo
Ever faithful, never letting us down, coming in at No. 1 is Friends. Of course! One of Ross' better episodes, he dresses up as a Holiday Armadillo to get his son Ben excited about Hanukkah, all before Chandler steals the show by entering dressed as Santa. Special adorable appearance from Cole/Dylan Sprouse included.