6 Savvy Ways To Save On Skincare
Less than 3 minutes / December 05, 2022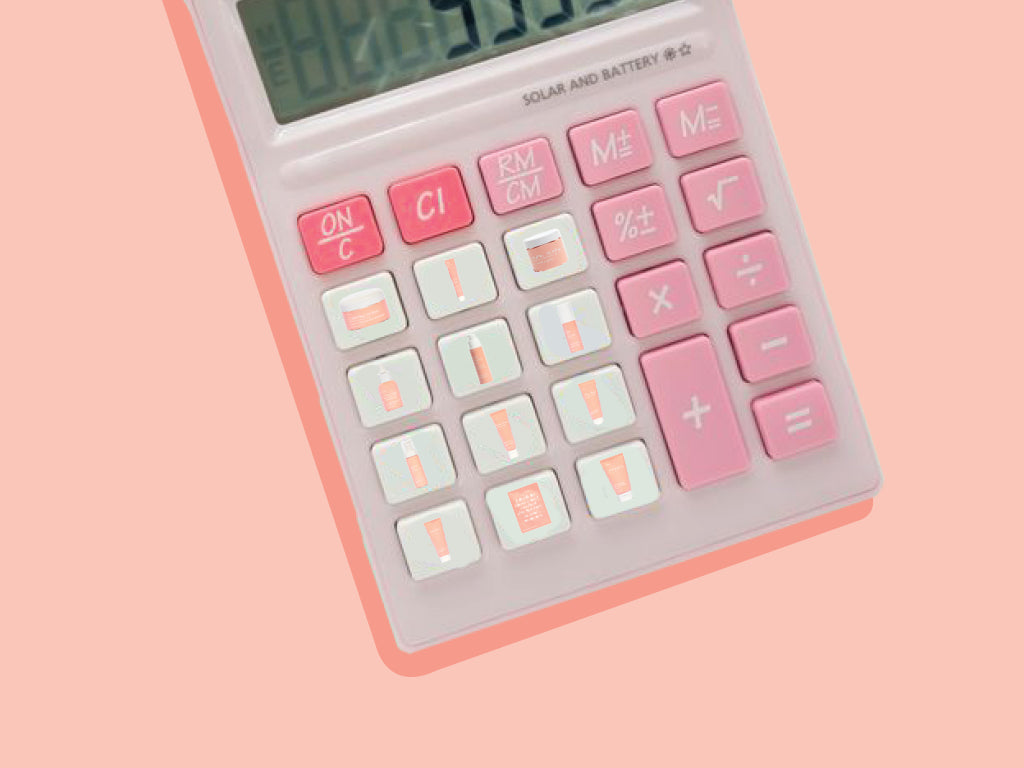 Skincare can be daunting enough, without the (sometimes) hefty price tag attached. 
You can buy all the bells and whistles, you can craft a really luxurious 10-step routine, but you can also make your skincare budget friendly without sacrificing results (read: happy, healthy skin). 
Feeling "help me, I'm poor"? Who isn't! (Thanks inflation)
Here's Go-To's ultra useful guide to saving a few pennies on skincare. 
1. Know your skin type
Understanding your skin type is one of the most beneficial things you can do for your face. Because if you don't know your skin type, then how can you know what products your skin really needs? You're going to save a considerable amount of time, money, and energy by determining whether you identify as oily, dry, or combination before adding to cart.  
Finding it hard to read your complexion? We can help with that! 
If you have more specific concerns, for example, hypersensitivity or acne, scheduling an appointment with a dermal therapist or dermatologist could be the best starting point. Seeking professional guidance on products to use, products to avoid, and reliable skincare routines is going to establish some very healthy habits and save you the (potentially damaging) trial and error. 
2. Streamline your routine 
We love a trend, but when it comes to skincare this is something you can opt out of. Sunscreen contouring? That's a hard no. Keeping your energy focused on key products that will speak directly to your skin concerns eliminates the potential/likely purge that comes with introducing new ingredients and actives. 
Simple and uncomplicated can still mean hard working! Only once you've nailed the three key pillars of a basic skincare routine - cleanse, hydrate, protect - can you start to think about introducing more potent products. Your retinoid, your hyaluronic, and so on. 
3. Be consistent 
Skin does an annoyingly great job of keeping you accountable, telling you, or really, showing you, when you've done something 'naughty'. Passed out with your makeup on amongst a pile of fries? Oop, hello congestion! Didn't perform that double cleanse after an SPF-heavy beach day? The skin buildup is a silent killer. 
Nailing your AM and PM routine, and being consistent with those core products means you're minimising the opportunity for breakouts and therefore the need and desire to purchase 27 spot treatments and 11 clay masks. 
4. Use the appropriate amount
Skincare portion sizes can get out of hand, in the same way your eyes are seemingly bigger than your belly when a plate of pasta a la vodka lands on the table. By knowing just how little to lather on your face, you will effectively: 
Eliminate wastage and minimise product turnover 

Get the intended usage of a tub/tube/bottle 

Prevent any skin damage from overuse (congestion, irritation) or underuse (wondering when that promised glow will kick in) 
Generally speaking you can look to the packaging for more details on the recommended amount of pumps or drops or peas to apply. 
Hot tip! You'll get 'more' from your skincare if you apply to damp skin, increasing the absorption and efficacy of products. So don't forget to spritz in between steps. 
5. Implement the at-home facials
A no brainer! We'll grant you the permission to book a couple of luxurious treatments per year, but learning to perform similar at-home facials from home is going to help you cut back on costs. It doesn't have to be an hours long process, a simple 30 minutes dedicated to a deeper clean will produce very similar, glowy results. 
What's more, you know you're using products that your skin is familiar with and responsive to, so there's no wondering how you might react after washing off that much-loved mask. 
6. Wear sunscreen
We don't mean to alarm you (but we really do), if you forget to apply SPF every day you will be faced with much bigger skin repair issues later in life. Prevention is the best protection. 
A broad spectrum sunscreen is going to significantly reduce the damaging effects of UVA and UVB rays, helping to maintain an even skin tone, and help delay the development of wrinkles and fine lines. Need any more encouragement? We didn't think so.