10 Female Founded Businesses We're Loving
Less than 3 minutes / March 27, 2023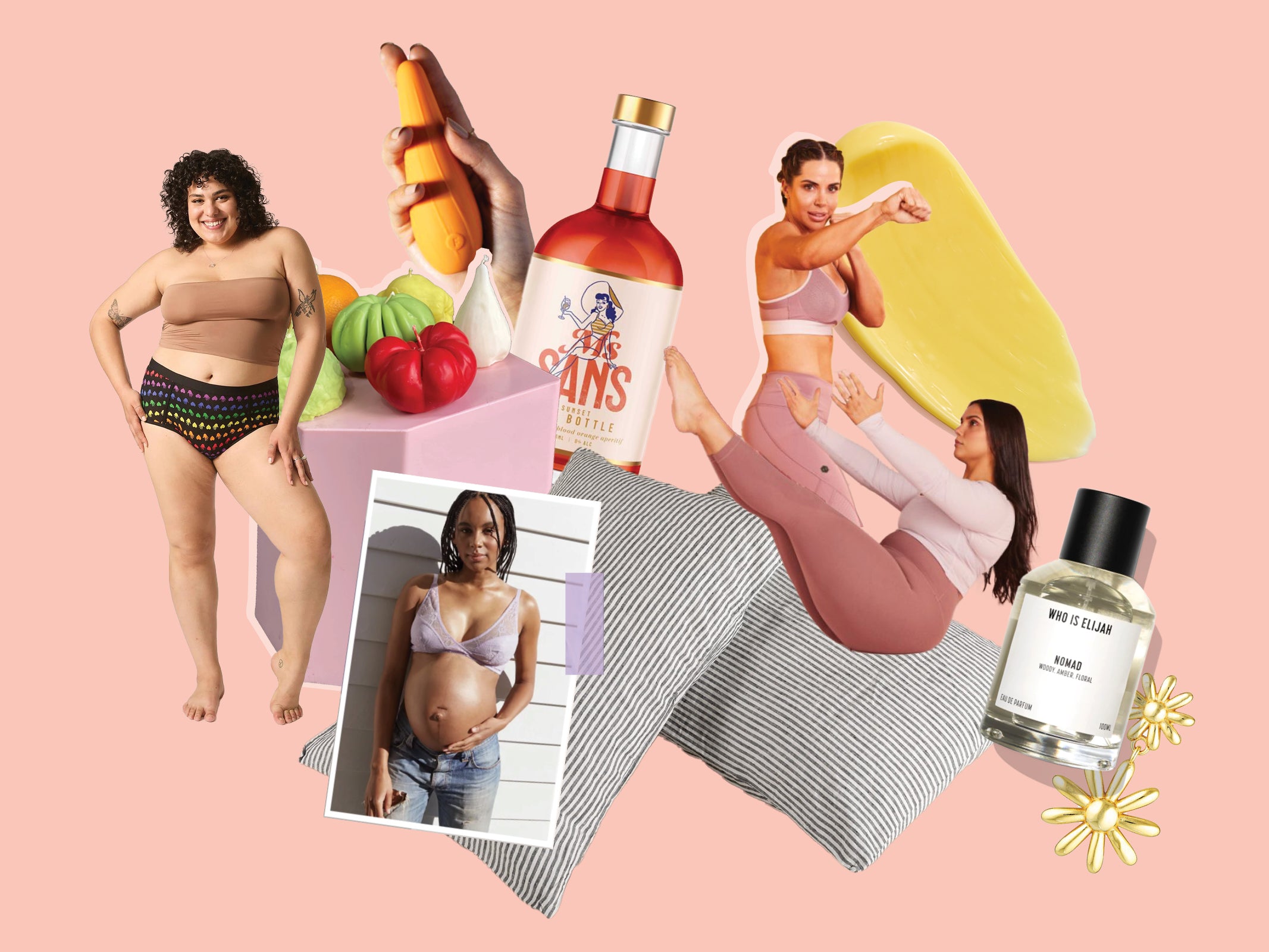 We like to scream and shout and kick up a fuss when we find brands we love, we're sickeningly loyal, especially when a woman is the mastermind (hey, like Go-To!). I wanna say this epic compilation is in celebration of International Women's Day this week, because it is…but realistically we celebrate women in life and work on a daily basis. And you should too. 
Outside our own peach hued walls, here are a few flourishing, female founded businesses we're obsessing over. Go forth and add 79 items to cart! Show your support! 
Occupying a previous gap in the luxury parfum industry, Who Is Elijah is built on cruelty-free and genderless foundations, hand-filled right here in Sydney. Independently owned by founder and creative director, Raquel Boris, the growing collection of fragrances blur the lines of masculinity and femininity with both their scent and clean cut, minimalist aesthetic. Spritzing since 2018 and stopping no time soon. 
Reinventing the sex store to bring you an experience that will actually get you in the mood. NORMAL is a stress-free, stigma-free, regret-free way of getting better acquainted with pleasure. After a decade of wishing for a trusted guide to explore sexuality, without any other brand showing up, Lucy Wark brought it to existence herself. Now working with certified sex coach, Georgie Grace, the pair have helped hundreds of clients overcome their sexual issues and unveil their sexual desires. Satisfaction guaranteed.  
Founded by bestfriends Belle and Briella, Avant Studio's vision is to make jewellery a statement, something that can immediately transform your mood and attitude. After attending university together, it was Belle and Briella's mutual passion for fashion and business that led them to start Avant Studio. Personalisation is at the forefront of every piece, offering customers the gift of choice in imagining and creating customised pieces. 
Founded by Kristy Chong, an Australian mum of four on an absolute mission, the concept of Modibodi came about while she was training for a marathon and experienced light incontinence. One pair of leak-proof underwear has since grown into a whole new category of sustainable, reusable, absorbent apparel that far outshines traditional disposable products. Find flattering knickers for periods, maternity, perspiration and sleep. 
Australia's first physical alcohol-free superstore. A revelation! Frustrated with the low quality, sugar-loaded non-alc alternatives in supermarkets and bottle-o's, Irene Falcone founded Sans Drinks to provide a better shopping alternative for those cutting back on booze. Absolutely no room for temptation on these Westfield Warringah Mall shelves. 
It all started when bestfriends and now business partners, Steph and Laura, combined their desire to teach others how to live a healthy and sustainable lifestyle. Keep It Cleaner launched in 2015 as an e-book before making the move from desktop to your pocket, launching the KIC app in 2018. Subscribers now have access to at-home workouts, recipes, meditation and mindset coaching, and a compassionate community of like-minded people. 
The everything-you-need-for-a-baby (pregnancy, birth, postpartum) shopping list now available via a parent-led online hub. As recipients and senders of said list, Kate Casey and Phoebe Simmonds decided to bring all the best, brightest and most useful products in the babysphere together, to kickstart The Memo. A one stop shop for new and expecting parents looking to ace parenthood. 
Born out of a desire to bring a little luxury into everyday living, Libby, behind Hunter Maison, leans on her styling and design experience to create bed linen and loungewear that epitomises the term effortless. The entire collection is made using 100% French Flax Linen for that lightweight and magnificently soft feel that only gets better per sleep. 
Nonna's Grocer is a concept studio founded by Wollongong based designer Madeleine Hoy. Suffering from an on-going chronic illness, she designed her way out of a 9-5 job as an event stylist, and into a design studio where she can explore beauty and craftsmanship through object design at her own damn tempo. (Yep, those fruit candles found here.)
Like any good Italian recipe, Sweet Splits use only the finest ingredients and are made in small batches, from scratch, with love. For Anna, Teresa and Daniella, food (but especially dessert) has long been what brought their big family together. Now they're bringing joy to so many more with every freshly baked, decadent, unshareable cookies. We've taste tested a few in case you couldn't tell.