The Barbie Collabs Go-To HQ Is Obsessing Over
Less than 3 minutes / August 21, 2023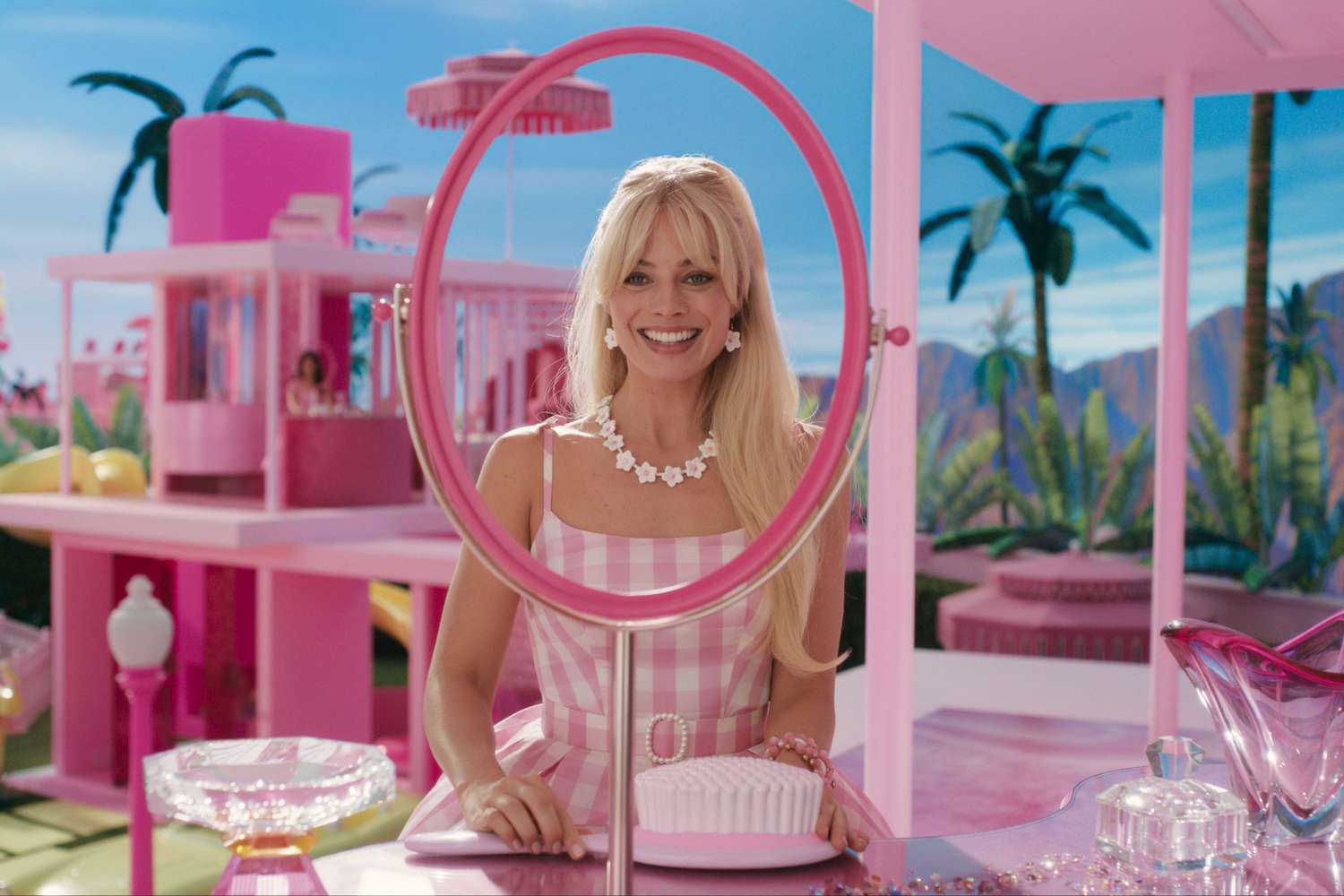 It feels like 12 years have passed since pap shots leaked of Margot Robbie and Ryan Gosling gliding down the Venice Beach boardwalk in fluorescent rollerblading fits. And maybe it's because Mattel's rumoured $100 million USD marketing budget for the highly anticipated blockbuster, Barbie, has infiltrated every inch of our lives. But we're not complaining. No sir-y. 
Holding a special place in every young girl's heart, Barbie is about to (we hear) reposition herself as the OG influencer. Despite a plot as lighthearted, nostalgic, and effervescent as the teasers have been, Barbie is destined to break the mould on certain social, cultural and economic stereotypes that have long been attached to the aspirational doll since her creation in 1959. 
The costumes, the cast, the expert direction by Greta Gerwig, we can not wait for July 21. But you kinda don't have to. Here's how Go-To HQ is getting around Barbie right now. 
Because hot pink is like the cool Gen Z cousin to peach, right? 
Barbie x O.P.I
Exclusive shimmers, glitters, and créme nail polish shades inspired by the movie set. We'll take one each of 'Hi Barbie!', 'Best Day Ever', 'My Job Is Beach' and 'Bon Voyage To Reality'. Cute nails are proven to increase work productivity by 173% after all. We don't make the rules.
Barbie x Glasshouse Fragrances
The fruity, flirty, playfulness of sweet berries and a freshly opened doll instantly conjure all the glamorous excitement of fantasy and play. The closest I'll let myself get to owning a Barbie Dreamhouse as an adult. And you best believe I'll be reusing that adorable jar.
Barbie x Peter Alexander
A silky set of PJs plastered in the iconic Barbie font? I'm sold. This button down shirt and shorts duo is "sure to make every woman sparkle through the night". Something so cute and comfy should be criminal. (Is it too early to be thinking about Christmas gifts as well?)
Barbie x Ruggable
One for the maximalists who are already thinking about that apartment spring clean. A range of premium (washable! That's a game changer) rugs and doormats inspired by Barbie's Dreamworld have landed on Ruggable. That Barbie Pink Ombre is truly calling my name.
Barbie x Impala Skates
We suspect yet another Rollerskating boom after the movie airs, especially now that you can purchase replicas of Barbie and Ken's skates! Word of warning, they are very bright. So you might want to get some practice in before going public. Everyone at the park will 3000% be watching. 
Barbie x AirBnb
The only European alternative I'll take right now. Barbie has opened the doors to her iconic Malibu Dreamhouse on Airbnb. You and three friends can go in the running to stay at the life size mansion overlooking the Pacific Ocean. There are a few (A LOT) of T&Cs but it's just as fun to imagine the experience, right?
Barbie x Architectural Digest 
In lieu of all of us most likely never getting the opportunity to explore the above AirBnb irl, this is a nice fail safe. The incredibly addictive AD Open Door series took to the set of Barbie with Australia's sweetheart, Margot, walking us through her dreamhouse and sharing some BTS of the filming process.