The Best New Book Releases To See You Through The Last Month Of Summer
Less than 3 minutes / August 21, 2023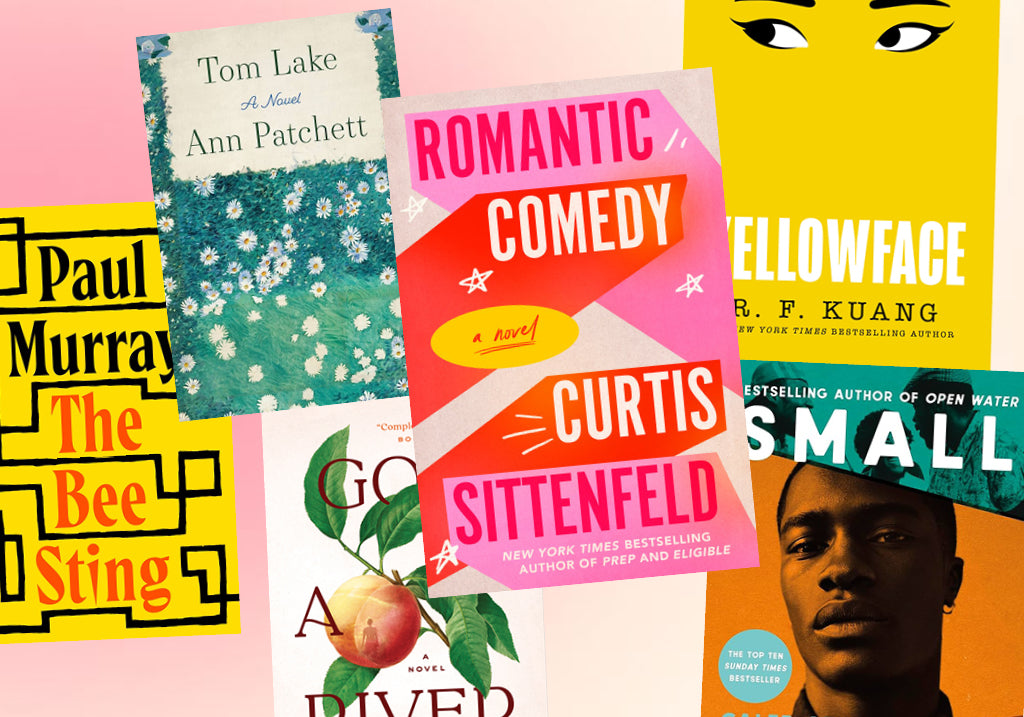 Looking for a beach read? Want to see out the final month of summer with a brand new page-turner (or four)? 
These soon-to-be icons of contemporary fiction were selected by Meg Stacey and Marissa Piazza, co-founders of the Melbourne based book subscription service: Literati Book Club. Delivering the most dazzling and most anticipated releases (new and/or classics!) right to your door.  
Here Meg and Marissa make their case, for why you should get your hands on each pick:
Romantic Comedy by Curtis Sittenfeld
One of the favourites of 2023. Take the romcom genre but make it literature. Why can't a handsome, charismatic pop singer fall in love with a (self-critical) girl-next-door comedy writer. 
Go As A River by Shelley Read
This year's Where The Crawdad's Sing. Read's debut novel. A wild story of taunting and becoming. 
Yellowface by R. F. Kuang
Taking white privilege to a sinister level and addressing questions of cultural appropriation in the publishing industry, this is a book that prompts very deep conversations. 
Small Worlds by Caleb Azumah Nelson
Lyrical, impactful, hauntingly beautiful, but not too heavy. Nelson has a gift for making us feel. A lot. 
Tom Lake by Ann Patchett 
You will never regret reading Patchett. Her books imprint your memory like summer vacation. Incidentally, this intergenerational tale takes us back in time to a young actress' romances in balmy Minnesota. Gorgeous. 
The Bee Sting by Paul Murray 
A tragicomic story of a rural Irish family. Long, but a real yarn with shocking twists, a host of relatable characters, and a grim window into the consequences of the financial crisis in ireland. 
Thirst For Salt by Madelaine Lucas
One of the best Australian debuts in years. A thoughtful, rich exploration of the complexity of desire and the formative experiences that define love in our youth. 
Immaculate by Anna McGahan
Confronting but tender. This year's Vogel Prize winner takes us on an imaginative journey of loss, faith and healing, as a couple grapple with their daughter's potentially fatal illness. 
Birnam Wood by Eleanor Catton
(Another) one of our favourite books of 2023, by the Booker Prize winning author of The Luminaries. Imagine an eco-warrior thriller set in lush NZ, with a decent dose of love, lust and conspiracy thrown in. 
Literati is like the gift that keeps on giving. Take a peek at their subscription options here, if not, you've found yourself yet another stellar book club to pinch recs from. 
I smell a very active Goodreads account from here on out.